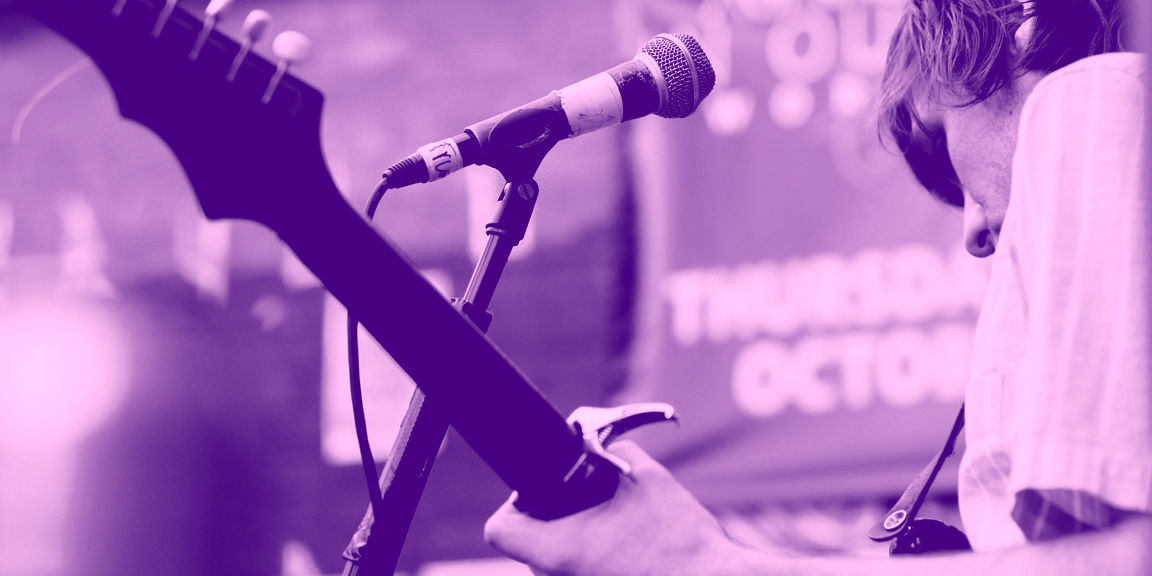 Busking at BIGSOUND with Bose
Delivered in partnership with BOSE, Brisbane City Council and BIGSOUND. Apply now to play a part of Busking at BIGSOUND with BOSE S1 Pro and join some of the most eclectic street performers South East Queensland has to offer.
Running over four September days and nights, Brisbane's Fortitude Valley comes alive with a global gathering of musicians, industry, brands, media and music lovers each year for BIGSOUND Festival.

Thanks to Bose you will be provided with one of their newly released Bose S1 Pro PA systems which allow you to perform like a pro, anywhere, anytime.
Street performers of all walks of life interested in adding to the unique soundtrack of the Fortitude Valley precinct over the period of Sept 4 - 7 are encouraged to apply!
Applications are now open until July 15.
Q. Tell me more about Bose S1 Pro
A. Ready to perform whenever and wherever you are, the BOSE S1 Pro is the perfect road companion. Check out more about the Bose S1 Pro
Q. How many places are there available?
A. 12
Q. For how many hours are the slots allocated?
A. 3 hours
Q. Do I have to have a busking licence?
A. No
Q. How does the selection process work?
A. You will be assessed on prior experience and the uniqueness of your act.
Q. Do I need to pay to apply to Busk at BIGSOUND?
A. No there are no fees associated with this application process.
Q. Will I get paid to play BIGSOUND?
A. This is a busking opportunity - no fee is paid by BIGSOUND.
Q. Is there any travel and / or accommodation support?
A. It is the responsibility of the artist to transport themselves to and from the event. It is the artist's responsibility to fund their travel and accommodation for the event.
Q. I am under 18. Can I apply?
A. Yes.
Q. What gear can I bring?
A. The position will be approximately 3 x 3 metres. Exclusive use of the Bose S1 Pro Multi-Position PA System is a requirement. Participants are free to bring additional members and gear as suitable for the occasion.